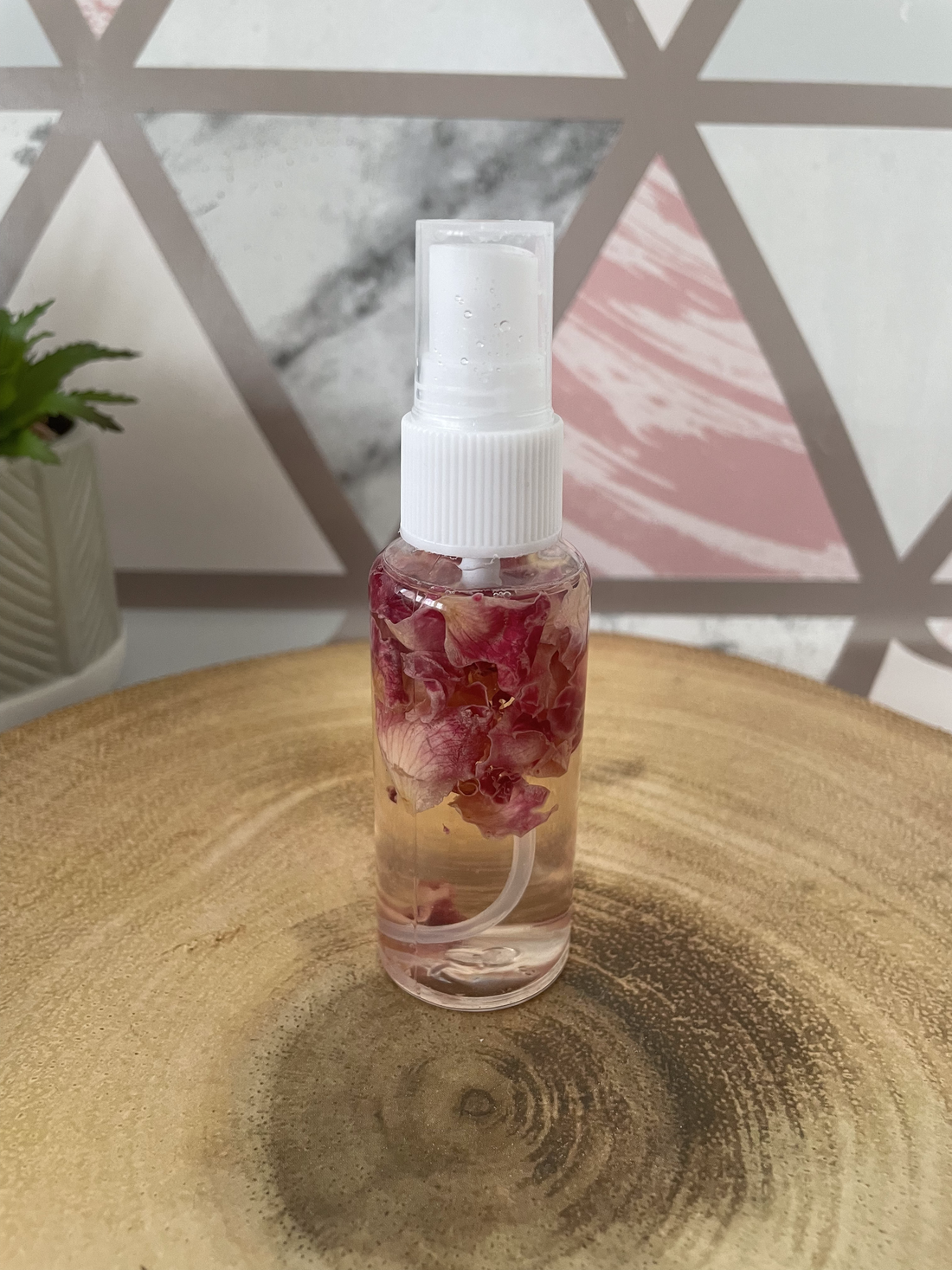 My skin is glowing and plump - Hydration Facial Rose Water
Regular price

Sale price

£6.97

Unit price

per
It's a perfect fit for those who want a natural, vegan-friendly and plant-based product. It's free from preservatives and contains no parabens, making it a cruelty-free choice that is suitable for all ages.
This Rose Water Hydrolat from Bulgaria is a great way to calm down red and inflamed skin. It's organic, smells great, and can help you feel more relaxed.
Rose water makes a great linen spray or can be added to a soothing hot bath. It helps retain moisture and is mildly astringent, which evens skin tone and improves its appearance. It's particularly useful for mature, dry, and sensitive skins.
Our floral waters can be used as natural skin toners, or in creams, lotions and facial masks for extra nourishing skincare. They also make great fragrant skincare products.
This Rose Water helps to maintain the pH balance of the skin and has a calming effect on many skin irritations. It also stimulates skin cell renewal, evens out pigmentation & skin texture, and reduces the appearance of broken capillaries.
***
Our refreshing and uplifting hydration facial rose water spray does exactly what it says. 
With its anti-inflammatory properties, Aloe vera helps soothe skin irritation  Additionally it can also prevent and treat infections that your skin may be showing, Helping your skin to prevent acne and balancing your skin's Ph Levels. 
Our hydrate base allows the skin to be moisturized as well as prevents anti-ageing. Our rose water spray smells delicious and can help relax you as well as boost your mood.
How to use me.
Firstly shake the Hydration facial rose water and spray 2-4 pumps on your face after cleansing. Use as often as needed to stay fresh throughout the day.
Warning
Only for external use only.  We recommend a patch test should be applied. If you experience any irritation then please discontinue. Colours and petals may vary due to the herbal infusion. The product is still the same.
Ingredients:  Rose Water, Aloe Vera, Witch HazelHydrate base, Essential oils
Currently there are
people looking at this product
Wishlist
Add to Wishlist
Compare
Add to Compare
Size guide

My skin is glowing and plump - Hydration Facial Rose Water
Regular price

Sale price

£6.97

Unit price

per