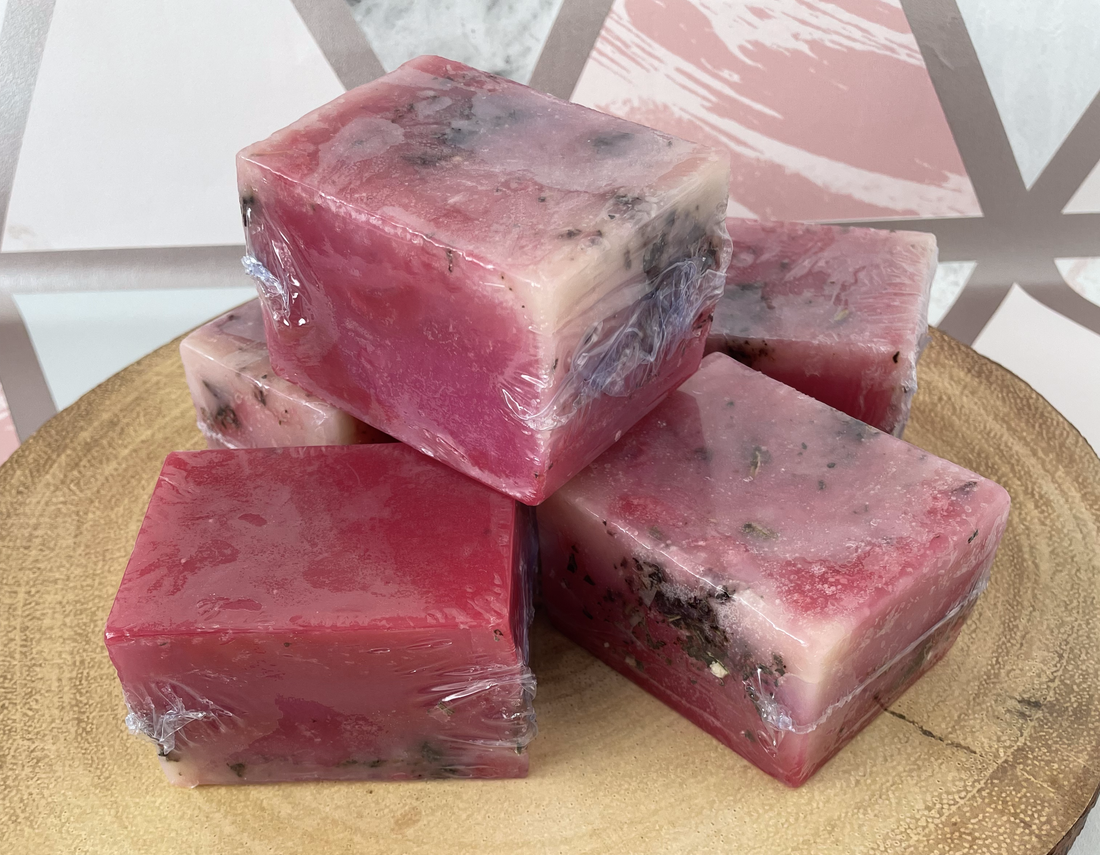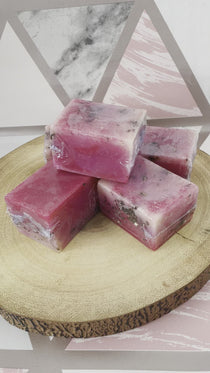 It Really Is Moisturising For My Yoni - Deluxe Yoni Soap Bar
Regular price

Sale price

£8.99

Unit price

per
Looking for a soap bar that's perfect for your feminine care needs? Look no further than our Deluxe Yoni Soap Bar! It's gentle on your skin, has a soft, soothing scent, and is infused with herbal infused essential oils.
Plus, it doesn't give a tingling sensation or leave your yoni feeling irritated and it's been infused with our unique herbal infused essential oils to provide an extra boost of goodness. So why wait? Order your Deluxe Yoni Soap Bar today!
The Deluxe Yoni Soap can help with:
Reducing Heavy Periods & Period Cramps.
Improving Vaginal Odours.
Balancing PH Levels.
Ingrown Hairs.
How To Use Our Deluxe Yoni Soap?
DIRECTIONS: Rub the yoni soap onto a sponge or flannel and wash the vulva (the region of pubic hair), with your fingers massage the vulva and vagina for around 30 seconds before washing the soap residue completely with water. 
As the vagina is sensitive Do not place the yoni oil directly inside the vagina canal. If you have any vagina irritation from using our yoni soap then please wash straight away and discontinue use.
INGREDIENTS: Grapeseed Oil, Sunflower Organic Oil, Fractionated Coconut Oil, Olive Oil, Apricot Kernel Oil, Vitamin E Oil, Unique Essential Oil Blend, Unique Herbal Blend, & Skin-Safe Mica Pigment Powder.
*** Colours may vary but still the same product. ***
This Product Is Suitable For Vegans
Currently there are
people looking at this product
Wishlist
Add to Wishlist
Compare
Add to Compare
Size guide
Best soap ever!
Very nice to wash genitals with. Must have some male enhancing herbs in them too. Also the soap has a nice cooling effect like peppermint! 10/10. I highly recommend for men as it got rid of my dry skin behind my scrotum. This has been life changing. Defiantly buying again!
Smells lovely and so gentle
I love this soap bar, its so gentle I use it on my eczema prone skin without any irritation. All natural and absolutely does not dry out my skin....anywhere! Its a massive YES from me.
Thank you so much for this review. So glad this worked for you! We appreciate you :)
Deluxe Yoni soap
This soap is feeling so delicate on my yoni. I have sensitive skin and I find great pleasure using deluxe Youni soap.

It Really Is Moisturising For My Yoni - Deluxe Yoni Soap Bar
Regular price

Sale price

£8.99

Unit price

per